Articles and Videos
This page contains relevant articles and videos by professional coaches selected by our Coaching Coordinator, Bruce Minerds, to increase the knowledge and skills of both our coaches and players. Just click on an image or link.
Let Kids Be Kids CourseM
Warm up
It is useful to have a standard warm up routine to begin practice and pre-game. Pre-game you will add layups and a shooting drill which may simply be taking jump shots from the block or running 'eggbeater' or some similar shooting drill.
Ball Handling
Excellent workouts to improve your ball handling.
Basics of Passing and Catching

Step back dribble, full speed dribble (full speed crossover or swim technique) (Video) (Coaches you can incorporate this in your ball handling drill straight after (or part of) your stretches.Coach Steve Wojciechowski was a long-time Associate Head Coach at Duke, Assistant with the USA Olympic team and is currently Head Coach at Marquette University.)

Cuts
Ten Basketball cuts Every Coach must Know (Article)
Defense
Defensive Basketball Drill (Article)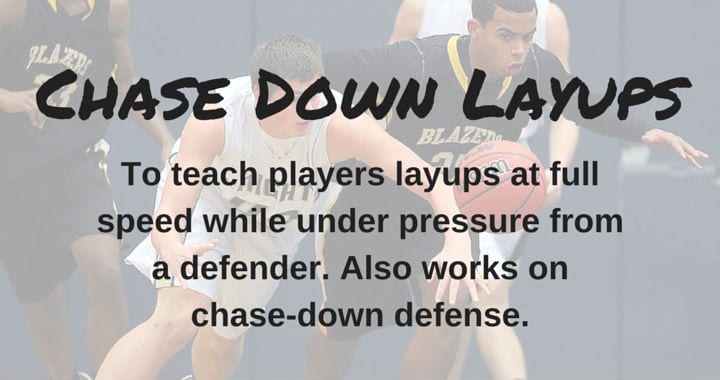 (Article) (Teaches layups under pressure and chase-down defense.)
Post Play
Post moves

(Every player, not just bigs, needs post moves. I've included this for the basic moves and the 'Dream Shake'.)
Finishing at the rim (Video) (Pro-hop, spin move and eurostep.)

Shooting: General
8 keys to becoming a great shooter(Article)
The lost Art of Shooting the Basketball and How to Fix it (Article)
Ladder Shooting Drill (Video) (Individual shooting drill from Iowa State Head Coach, Fred Hoiberg)
Shooting: Floater
How to execute a floater (Video) (Essential skills for guards and wings – finishing over big defenders. A very fast talking coach but with a good skill breakdown.)

Shooting: Layups
(Covers all facets of making a layup – good video for all coaches and players. Looks at overhand and underhand finish.)

How to make layups! (Video) (Missing layups? Going over the front rim?)

Player Skills Matrix
Rookie Coach Course Activities Book
The Rookie Coach Course is an introductory coaching course developed by FIBA for use throughout the Oceania region. It is a 5 hour course and is suitable for ex-players, parents teachers and anyone with an interest in coaching this great game. The course builds upon FIBA's Start Coaching Basketball Course and, in particular, introduces team play concepts as well as things to keep in mind when coaching in a game.
Rookie Coach Course – Activities Book
WABC Practice Planner
Associated planner for the Rookie Coach Course Activities Book (Excel Spreadsheet for download)
WABC Practice Planner